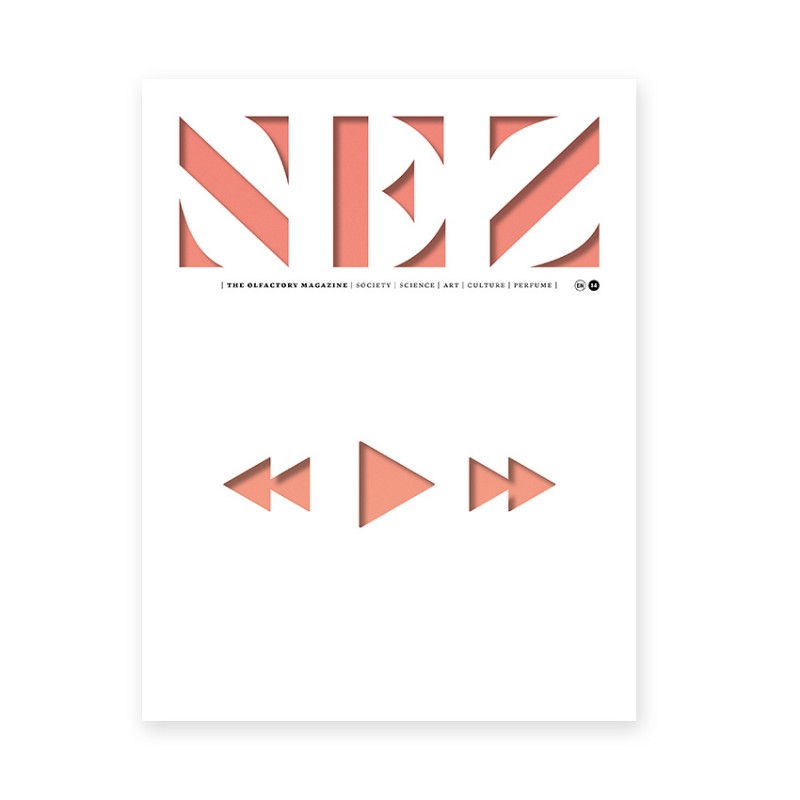  
NEZ / the olfactory magazine / No. 14 (EN)
NEZ / the olfactory magazine / No. 14 (EN)
NEZ / the olfactory magazine / No. 14
The topic of this edition:
Music & Perfume

The realms of music and perfume have long corresponded and echoed each other. How are these two immaterial modes of expression related?
Nez invites us to explore the world via our sense of smell, adopting a novel approach that encompasses art, literature, photography, science, history, gastronomy and perfumery to illustrate the essential role that olfaction plays in our lives.
Delivery

We ship to EU countries, UK

Norway, Switzerland, Canada and the USA.

Support

Don't hesitate to ask

any questions

Payment

Flexible

payment methods