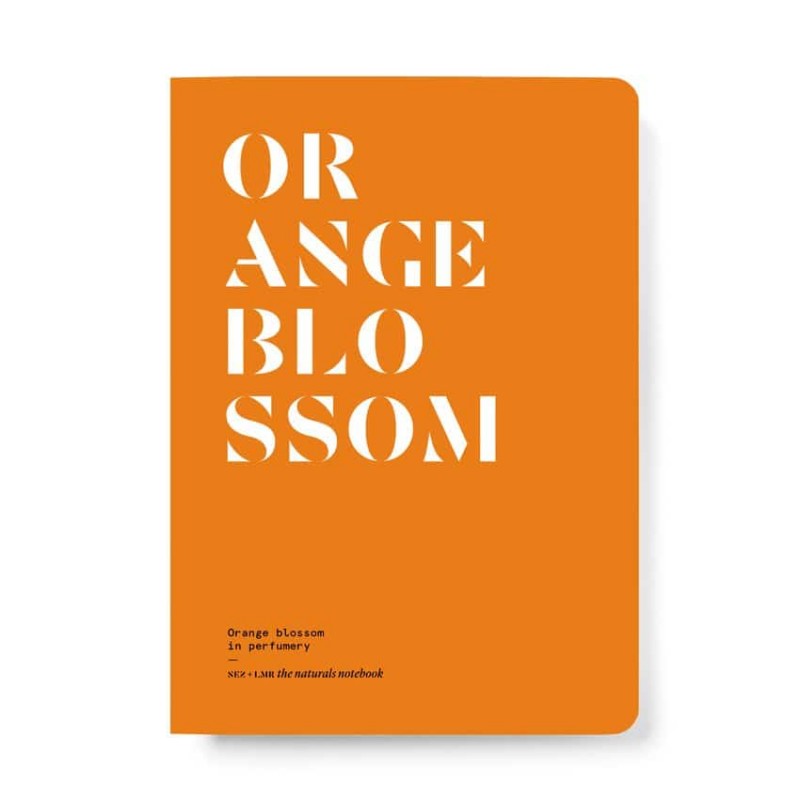  
ORANGE BLOSSOM IN PERFUMERY / the naturals notebook (EN)
The book about the natural ingredient of perfumery - ORANGE BLOSSOM (in English)
ORANGE BLOSSOM IN PERFUMERY / the naturals notebook (EN)
Authors:
Éléonore de Bonneval, Mathilde Cocoual, Olivier R.P. David, Jeanne Doré, Anne-Sophie Hojlo, Clara Muller, Delphine de Swardt.


ABOUT ORANGE BLOSSOM:
Orange blossom, developed in Grasse before being cultivated in Tunisia, Morocco and Egypt, is so delicate that its buds are hand-picked, one by one. When processed into an essential oil called 'neroli,' orange blossom absolute or a floral water, it is beloved of perfumers and pastry chefs alike. Its fragrance – bright, sparkling and green for the essence while warm, honeyed and animalic for the absolute – conjures up images of femininity, childhood and the freshness of pleasant summer afternoons.

Explore the many facets of this flower of countless charms, journeying from botany, history, art and gastronomy to agriculture and chemistry, without overlooking, of course, orange blossom fragrances and their creators.
Delivery

We ship to EU countries, UK

Norway, Switzerland, Canada and the USA.

Support

Don't hesitate to ask

any questions

Payment

Flexible

payment methods