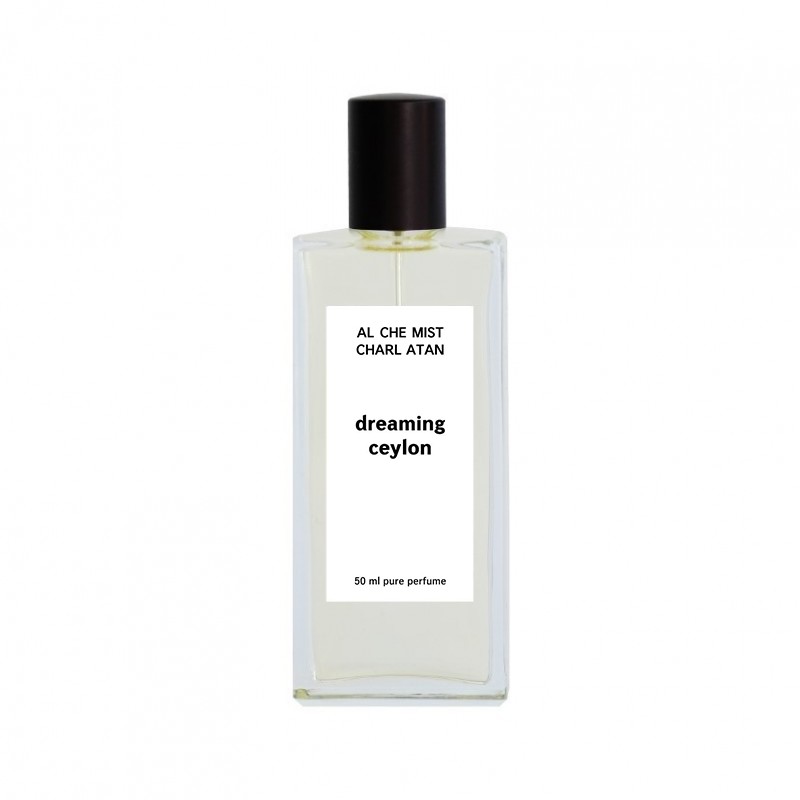  
ALCHEMIST CHARLATAN / DREAMING CEYLON pure perfume
ALCHEMIST CHARLATAN / DREAMING CEYLON, PP 50 ml, 15 ml or 7,5 ml
NOTES
TOP: white pepper, bergamot
HEART: black tea, jasmine
BASE: vetiver, patchouli, white amber, woody notes
ALCHEMIST CHARLATAN / DREAMING CEYLON, Pure Perfume (2020)
DREAMING CEYLON (2020) is intoxicating, rich and amazing fragrance of steaming black tea, igniting the imagination and offering a journey in your mind to the distant and mysterious Ceylon, where entire tea plantations grow.
ALCHEMIST CHARLATAN pure perfume collection
The Nose Aistis Mickevičius satirizes in the theme of Lithuanian skepticism for indigenous creators self-ironically named the main fragrance collection Alchemist Charlatan. In this set he offers a small number of professionally purified and refined fragrances, whose compositions are full of innovative synthetic molecules, masterfully combined with a soft touch of traditional perfumery essences. All fragrances from this collection have abstract, sophisticated minimalism in common.
Delivery

We ship to EU countries, UK

Norway, Switzerland, Canada and the USA.

Support

Don't hesitate to ask

any questions

Payment

Flexible

payment methods