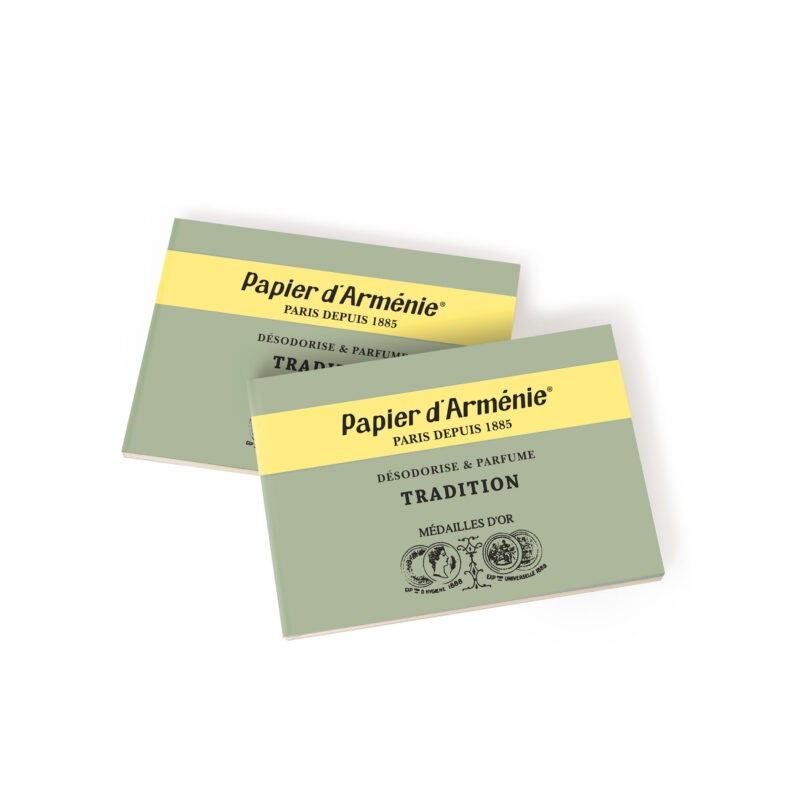  
NOTEBOOK PAPIER D'ARMENIE - TRADITION (+ MATCHES)
Notebook Papier d'Armenie TRADITION (+ matches)
Papier d'Armenie® (Paper of Armenia)

is

the oldest home fragrance.

Scents with sweet, vanilla and balsamic notes reminiscent of the scents of the Orient.

The unique smell of the little paper comes from Benzoin resin whose disinfectant properties were discovered by Auguste Ponsot in 1885, during a trip to Armenia.

He decides to import its benefits to France.

Benzoin was once used externally to treat asthma, coughs and colds, it is still used today as a healing agent.

It perfumes your interior and removes any bad smell from cooking, tobacco, animals, etc.
Usage tips

Burn one slat at a time, 3 to 4 times a week
Ventilate the home regularly
Do not leave a slat burning unsupervised
Do not leave the product within the reach of children
Avoid inhaling the smoke directly
Ventilate the room after use
Other products in the same category
Delivery

We ship to EU countries, UK

Norway, Switzerland, Canada and the USA.

Support

Don't hesitate to ask

any questions

Payment

Flexible

payment methods