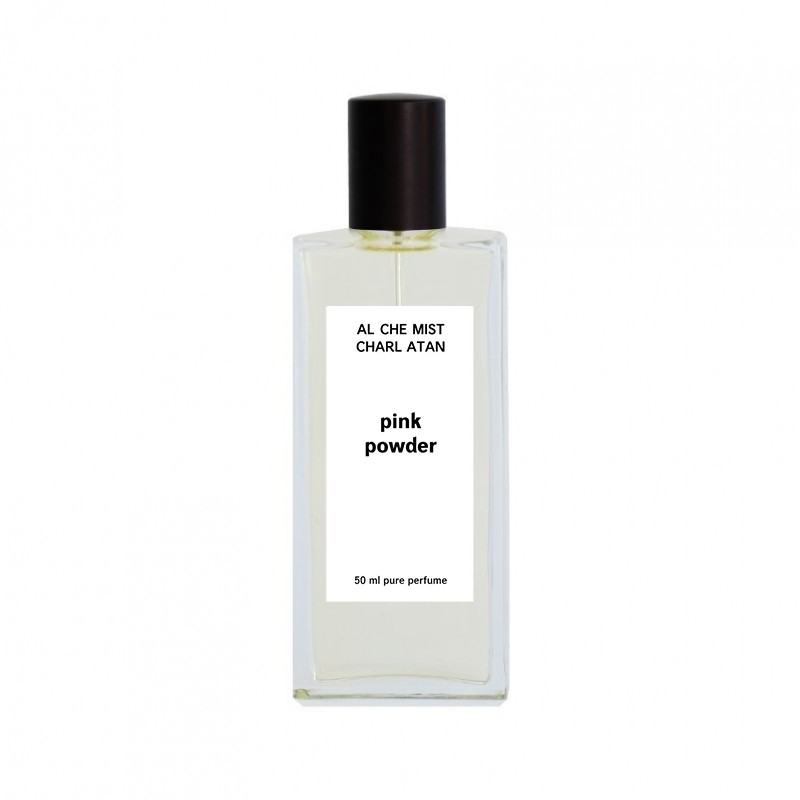  
ALCHEMIST CHARLATAN / PINK POWDER pure perfume
ALCHEMIST CHARLATAN / PINK POWDER
, PP 50 ml, 15 ml or 7,5 ml
NOTES
TOP: white pepper, blackberry
HEART: iris, rose, dried rose, jasmine
BASE: orris root, leather, amber, musk
ALCHEMIST CHARLATAN / PINK POWDER, PP (2020)
The cinematic PINK POWDER (2020) takes us back to the early 20th century in Hollywood and the musical halls of Paris, where in a make-up room  the artists of variety with a feather boa powdered their noses before the imminent performance, when the sophites would explode and another, magical world of the stage would take over.
ALCHEMIST CHARLATAN pure perfume collection
The Nose Aistis Mickevičius satirizes in the theme of Lithuanian skepticism for indigenous creators self-ironically named the main fragrance collection Alchemist Charlatan. In this set he offers a small number of professionally purified and refined fragrances, whose compositions are full of innovative synthetic molecules, masterfully combined with a soft touch of traditional perfumery essences. All fragrances from this collection have abstract, sophisticated minimalism in common.
Other products in the same category
Delivery

We ship

internationally

Support

Don't hesitate to ask

any questions

Payment

Flexible

payment methods