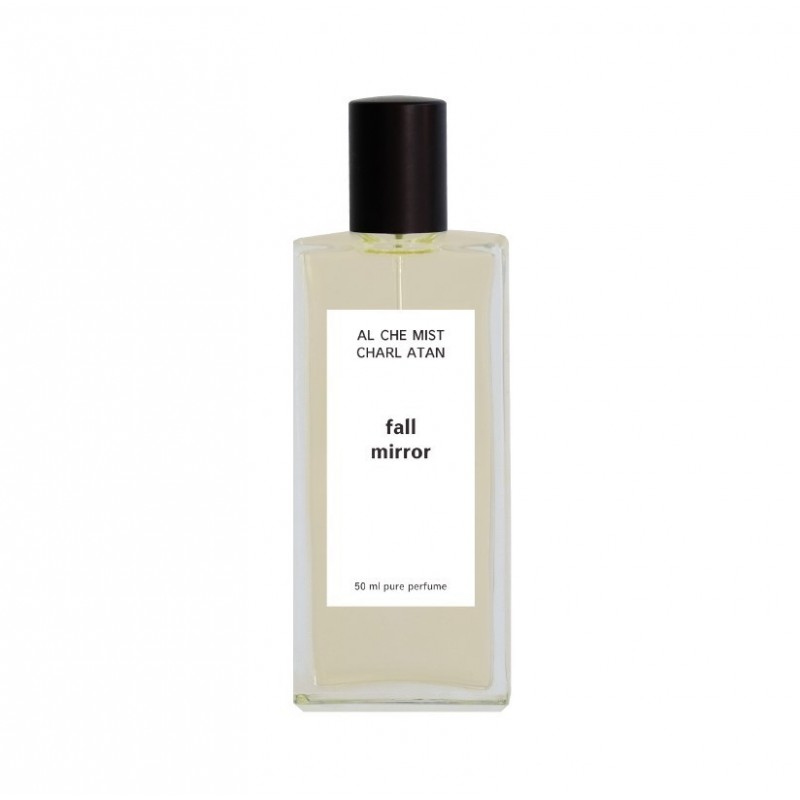  
ALCHEMIST CHARLATAN / FALL MIRROR Pure Perfume
Pure Perfume "ALCHEMIST CHARLATAN / FALL MIRROR", 50 ml or 15 ml
Pure Perfume "ALCHEMIST CHARLATAN / FALL MIRROR", 50 ml or 15 ml
"FALL MIRROR" strikes with an accurate early Autumn mood, when the days are still long and sunny, but the warmth is slowly receding, and Autumn's melancholy is changing places with the joy of Summer. Thick dab of black currant and tobacco blossom.
TOP: black currant
HEART: tobacco blossom, jasmine, pipe tobacco
BASE: patchouli, white amber, dry wood, ambergris, vetiver, labdanum resin, musk
ALCHEMIST CHARLATAN collection Lithuanian artistic niche perfumery creator "FUMparFUM creative studio" self-ironically named one of the two of his fragrance collections "Alchemist Charlatan". The nose Aistis Mickevičius satirizes in the theme of Lithuanian skepticism for indigenous creators. In this set he offers few professionally purified and refined fragrances, whose compositions are full of innovative synthetic molecules, masterfully combined with a soft touch of traditional perfumery essences. All fragrances from this collection have abstract, sophisticated minimalism in common.
Delivery

We ship

internationally

Support

Don't hesitate to ask

any questions

Payment

Flexible

payment methods